Our People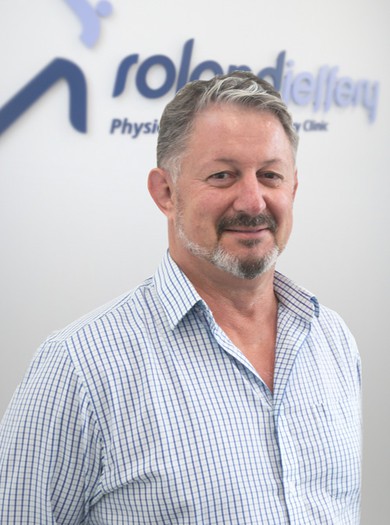 Simon Cunliffe Diploma of Diagnostic Radiography, Post Graduate Diploma of Medical Ultrasound
Diagnostic Ultrasound
---
Simon has over 20 years' experience in ultrasound scanning with musculoskeletal ultrasound being his passion and expertise for the past 15 years.
He has 9 years' experience in the management of large ultrasound departments across Auckland and the upper North Island involving several years of training students and qualified staff in general and musculoskeletal ultrasound. He has been working at Roland Jeffery Physiotherapy since 2020, specialising in musculoskeletal ultrasound.
Need help tackling an injury or pain? Enter your name below to get started booking an appointment.
"As a fully qualified sonographer I spend all day scanning my client's injuries. Our appointments take only 20 minutes and I feed back my findings directly to your physiotherapist or doctor. This helps them plan your injury management. Ask you physio today if you need an ultra sound scan to help with your injury."

Simon Cunliffe

"Having qualifications in Pilates, my goals with my clients are to restore their movement and strength. Our specialized equipment helps this in a fun and friendly way. RJ Physio has group classes and well as individual sessions, so we can tailor to your specific needs. Pilates can help return you to work, sports and reduce your pain and increase your performance. Call me today and I can discuss your Pilates options."

Pip Greenwood

"If you have issues with your footwear, running or walking biomechanics, or any pain in your feet – call me for an appointment today. I am a podiatrist specialising in sports podiatry, I can customise orthotics for you, prescribe exercises and advise you on the best way of managing your pain."

Dale Gooding

"I work with The Football Ferns and love treating football injuries. Having travelled the world with Football Ferns I have developed a great understanding and knowledge of football and injuries. With our great facilities at RJ Physio and our expert team, we are in a great position to help any football injury."

Anna Barlow