Our People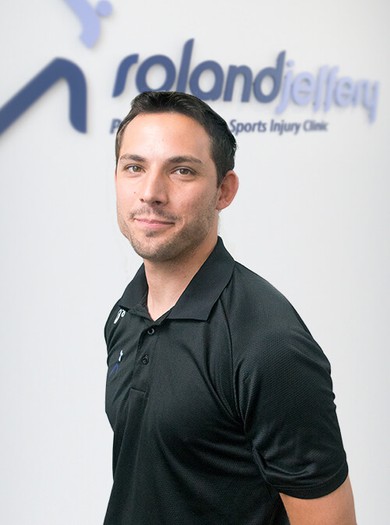 Jason Rope BHSc(Physio), PGD(Musc), BA Human Movement, PGCert (Rehab), PT, MPNZ
Senior Physiotherapist
---
Jason Rope graduated from AUT in 2015 with a BHSc in Physiotherapy and has completed his Masters in Health Practice in Musculoskeletal physiotherapy (2019). He also has completed a Bachelor of Human Movement from the University of Sydney and is a qualified personal trainer.
Jason has been involved with football over the last 4 years and is the is current Glenfield Rovers men's premier team physiotherapist as well physiotherapist for Eastern Suburbs in the ISPS Handa Premiership. Jason has also worked at national youth level.
Jason specialises in exercise based rehabilitation, utilsing the skills from previous study and FMS certifications to help his patients progress into an effective return to sport or activity. He also runs the vocational rehabilitation service for gym programmes in the clinic.
Need help tackling an injury or pain? Enter your name below to get started booking an appointment.
"Having experienced headache's and neck pain myself I have become an expert at treating them. I have qualified with my post-graduate diploma in manipulative therapy, and love sorting out my client's stiff and painful necks, helping them with their posture and returning them to work."

Leighton Wills

"As a fully qualified sonographer I spend all day scanning my client's injuries. Our appointments take only 20 minutes and I feed back my findings directly to your physiotherapist or doctor. This helps them plan your injury management. Ask you physio today if you need an ultra sound scan to help with your injury."

Simon Cunliffe

"If you have issues with your footwear, running or walking biomechanics, or any pain in your feet – call me for an appointment today. I am a podiatrist specialising in sports podiatry, I can customise orthotics for you, prescribe exercises and advise you on the best way of managing your pain."

Dale Gooding

"I enjoy treating knees, and here at RJ Physio we see many knee injuries and clients suffering from knee pain. Having a great knowledge of how the knee works and wonderful facilities at RJ Physio, including two gyms and a Pilates studio, anyone with a knee problem should see the team. Call me today to see if can help you with your knee pain."

Hamish Donnison