Our People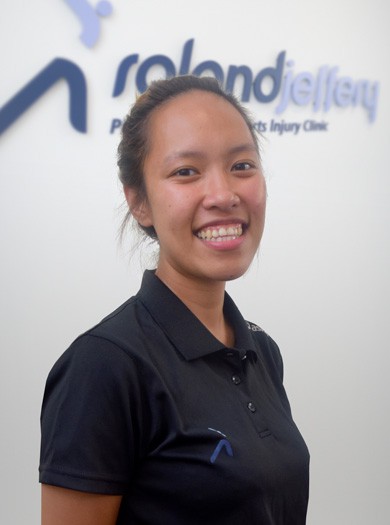 Janina Aricheta BPHty. PGD(Musc), COMT, PGDip (Acup), MPNZ
Physiotherapist
---
Janina Aricheta graduated from Otago University with a Bachelors degree in Physiotherapy in 2013. She also completed a certificate in Orthopaedic Manual Therapy. Janina graduated with Post-graduate Diploma in Acupuncture in 2017. She also completed her post-graduate studies in Musculoskeletal physiotherapy in 2019.
Janina has a special interest in musculoskeletal and sporting injuries and has an extensive experience in football. Janina has worked with the Hamilton Wanderers in the national league and was also the physiotherapist for the NZ Women's National U17's who finished third in the 2018 FIFA U-17 Women's World Cup in Uruguay. Janina speaks fluent Tagalog.
Need help tackling an injury or pain? Enter your name below to get started booking an appointment.
"Having experienced headache's and neck pain myself I have become an expert at treating them. I have qualified with my post-graduate diploma in manipulative therapy, and love sorting out my client's stiff and painful necks, helping them with their posture and returning them to work."

Leighton Wills

"Low back pain affects many people and having qualified with my post-graduate diploma in manipulative therapy, I have a passion for treating low back pain. Using a number of techniques I can help restore movement, reduce pain and improve strength – returning you to work, sports and back to your goals. If you have low back pain book an appointment to see me today, I have over 23 years of treating low back pain"

Roland Jeffery

"I enjoy treating knees, and here at RJ Physio we see many knee injuries and clients suffering from knee pain. Having a great knowledge of how the knee works and wonderful facilities at RJ Physio, including two gyms and a Pilates studio, anyone with a knee problem should see the team. Call me today to see if can help you with your knee pain."

Hamish Donnison

"If you are experiencing pain or discomfort when you're trying to enjoy playing football then don't put up with it. I have a passion for treating football injuries and would love to see you, I encourage you to book an appointment for a consultation today. I can help get you back playing pain free."

Jay Lee